Rain can be really annoying in some situations. Holidays, wedding days, marathons, festivals… all can be ruined by simple showers.
But there is also a darkness in people that enjoy seeing happy situations trashed by the weather. And it is precisely this sentiment that Unbound Studios have tapped into for their new game 'Rain on Your Parade' as you play a mischievous cloud intent of using its watery gift in a variety of amusing and sometimes life-threatening situations. But is Rain on Your Parade a wet weekend or glorious day of sunshine in the indie space. Here's my review of Rain on Your Parade.
Rain on Your Parade Review On Xbox
Games like Rain on Your Parade are the reason I love the indie gaming scene. The concept and creativity are fantastic and you can almost picture the game jam that this idea was born from. Taking a common phrase and turning it into a game is bold brave and a little crazy – but I love it!
The single-player story of Rain follows the tale of Cloudy, a little cloud facing the evil Doctor Dryspell through an array of imaginative levels. The story is told through a mix of a bedtime story alongside a handful of smaller cutscenes. Whilst I suspect the story was 'tacked' on after they created the mechanics, it serves as a useful way to add additional challenges as well as explain additional skills and abilities.
The main characters dotted around the world are 2D, but mounted on thin cardboard giving them a Paper Mario style look. The world is 3D and populated with 3D characters that look like a mix of Nintendo Mii's and Sack boys.
Throughout the game, you will need to work your way through 50 fun-filled levels from wedding days to dark, atmospheric levels that have you scaring people more than soaking them.
The levels are as creative as the concept with myriad pop culture references to look out for. My favorite nod had to go to The Office level that sees you start as an intern making coffee to eventually starting a fire.
Each level has a series of mini-tasks to work through and completing them unlocks a multitude of cosmetic items such as hats and guitars to customize your cloud's look. As the game progresses players gain powers such as snow and tornado powers which don't add much to the game but are fun to use nonetheless.
The Dressing Room is a fantastic addition as it allows players to draw their own faces on the cloud adding another level of personalization. I started life as a bomb-carrying pirate and ended as a chainsaw-wielding Jason Vorhees (drawn, not included).
The music changes to reflect the level, but also to help users get the references to other games. Whilst I liked this fact, the overall soundtrack was a little mundane. However, there are Lots of achievements that are pretty easy to obtain so the short playtime is rewarded regularly which keeps you playing.
The game lasts for around 3-4 hours for younger players, whilst hardcore gamers could finish it faster. The simple controls and lack of camera controls meant younger players can pick this game up pretty easily and both my daughters could jump in quickly and work through the game on their own.
Overall, the originality of the game should be applauded, as the concept is unique and it's a huge leap away from your standard shooters or platformers. The graphics are cute and the meta-references are amusing, however, the music is forgettable. The game may be completed quickly, but it doesn't overstay its welcome. The new game+ mode does increase its playtime, but after a few hours, you'll have had your fill. Whilst indie gamers will thoroughly enjoy it, younger gamers may find it a useful introduction to the 16 button controller, as controls are limited to begin with but grow throughout the game. If you are looking for an indie gem that shows how game jams can give birth to fun mini-games, look no further than Rain on Your Parade.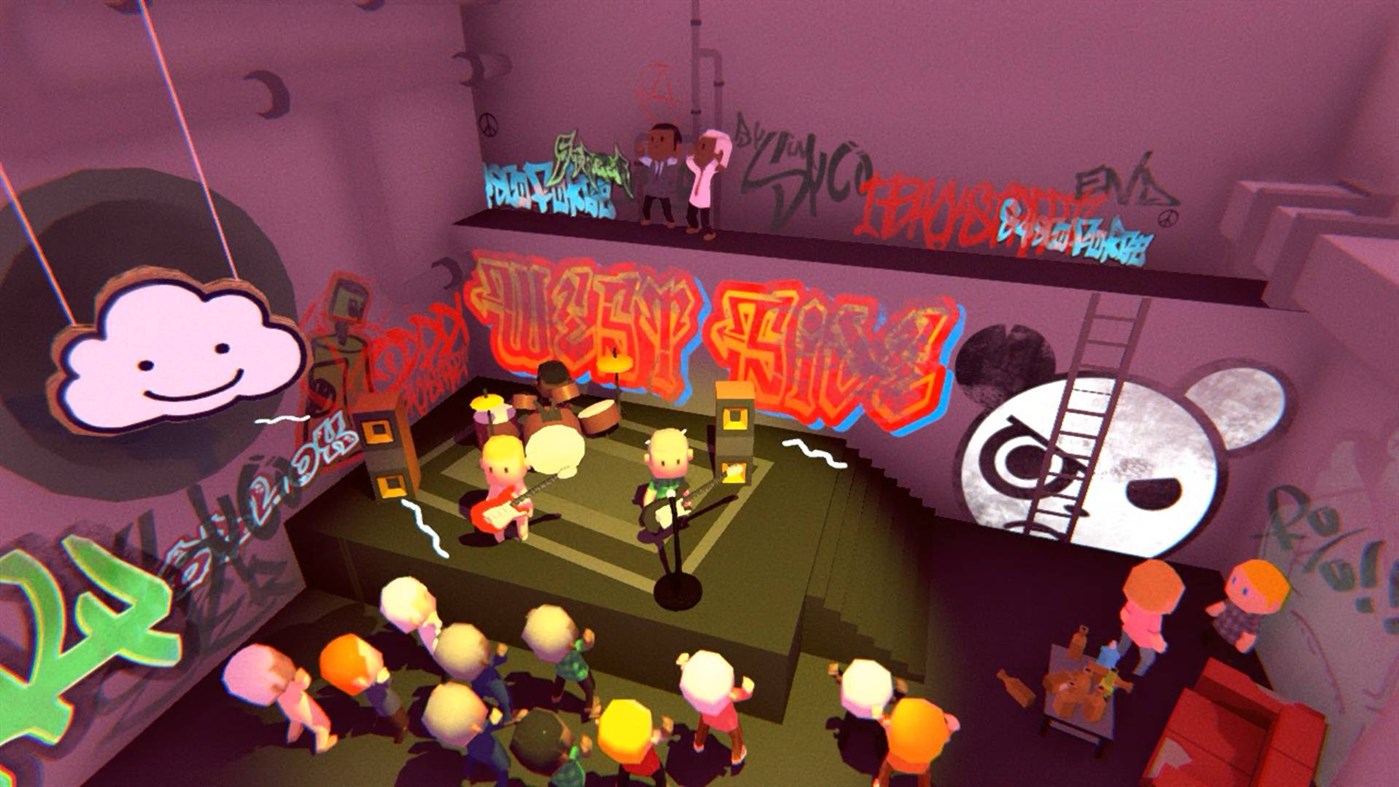 Summary
Reviewer
Review Date
Reviewed Item
Author Rating
Software Name
Software Name
Software Category