If you have wicked drawing skills, or a head built for numbers, and you seem to be glued to your favorite gaming device—a career designing video games might be the right choice for you. After all, you will spend the majority of your waking hours at your job, so it makes sense to do something you love. And if you love video games, a career in this field won't feel like work at all.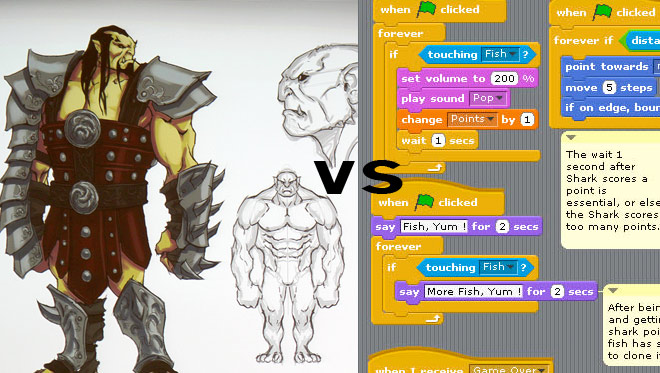 Do you have what it takes?
If you want to become a successful video game designer, there are two paths you can take—the creative path or the computer-programming avenue.
The creative option requires you to have natural artistic ability, while the programmer needs to have a mathematical bent and a good grasp of logic and sequence. These skills can be further honed through education, but an innate inclination is required.
Some of the skills that can be learned include problem-solving, a knowledge of computers and technology, scripting languages, narrative skills, and creating digital images.
What subjects should you take in high school?
If you want to become a well-rounded student that has the perfect background for video game design, you should try to take as many of the following courses as you can.
Visual arts
Computers, including scripting languages like Basic, Pascal, and C/C++
Mathematics, including calculus
Physics
Creative writing
You may also like to learn about game developing software such as GameSalad, Corona, Stencyl, and Construct2. The more you know the further ahead of the competition you'll be.
Should I bother with college?
Quite simply put, yes. It will better equip you to compete in a field where a huge number of people are fighting for a small number of jobs. Plus, your degree will give you something to fall back on if it turns out that this career choice isn't for you.
While you're in college, you will be able to build up a strong portfolio that you can use in future job interviews.
You have three possible college paths that you can take.
Pursue a degree in Video Game Design.
Pursue a degree in Fine Arts, Animation, or Graphic Design, making sure to include computerized animation or graphics.
Pursue a degree in Computer Science including courses in software design.

Image courtesy of: David Michael Morris via photopin cc
What schools offer the best programs?
When it comes to investing a wad of serious dough into an education, you want to do your homework and thoroughly investigate potential schools and the programs they offer. Thankfully, the Princeton Review and GamePro Media have teamed up to compile a list of the schools with the best programs in Video Game Design.
The Top 10 are:
1. University of Southern California
2. University of Utah
3. DigiPen Institute of Technology
4. The Art Institute of Vancouver
5. Michigan State University
6. Worcester Polytechnic Institute
7. Drexel University
8. Champlain College
9. Rochester Institute of Technology
10.Becker College
If you dream of creating the next video game sensation and possess the right skills, you can enjoy a successful career as a professional video game designer. Yes, you can create virtual worlds that will fascinate generations to come—and get paid to have a whole lot of fun.
What tips do you have for aspiring video game designers?
Related articles